HOW TO CHOOSE THE RIGHT SIZE MEDICAL MASK OR RESPIRATOR
Medical masks and respirators are designed to provide protection against droplets of bodily fluids, viral transmission and infectious airborne particles. But the effectiveness of a mask or respirator is only as good as its size and fit.
To help you achieve the best possible face mask fit, we've prepared this guide on how to find the right size mask.
How should a face mask fit?
The fit of the mask depends on the type of mask that you're using. But regardless of whether you're wearing a surgical or medical mask or a respirator, it should sit comfortably across your face covering your nose and mouth with minimal to no gaps.
When it comes to reusable face masks, like medical, surgical and community face masks, they're designed to lie comfortably across the bridge of your nose. These types of face masks are often pleated so they can be expanded to sit snugly under the chin to create a better seal around the mouth. There should be minimal gaps between your face and the mask and it should stay in place. You'll know when reusable face masks are too small as they won't comfortably cover your nose and mouth.
Alternatively, respirators are designed to create a seal around the wearer's face. Respirators have a comfortable but snug fit against the face, covering the nose and mouth. When a respirator is fitted correctly, there should be no gaps between the face and the respirator.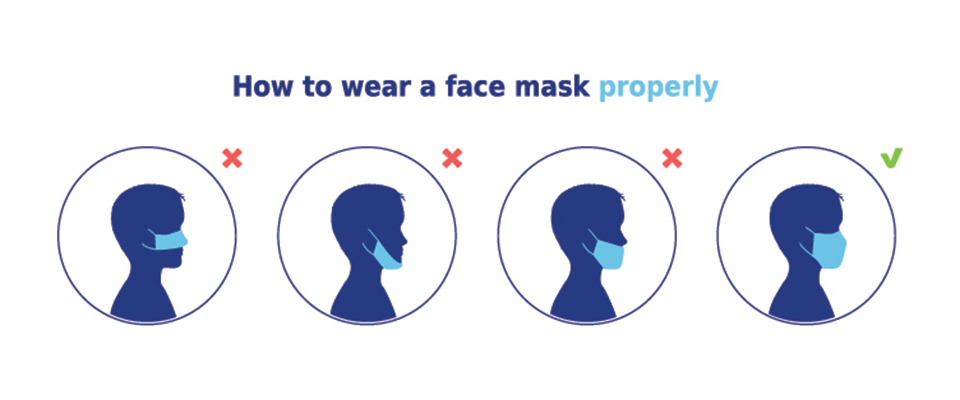 Respirator fit testing
According to Australian and New Zealand standards (AS/NZS1715), employees that wear a respirator on the job are required to undergo fit testing. Fit testing helps to ensure the respirator fits correctly by creating a seal between the respirator and the wearer's face. Fit testing should be carried out annually or when any changes occur that could affect the fit of the respirator.
Detmold Medical face mask size guide
At Detmold Medical, we offer a range of different face masks, from 3-Ply Community Face Masks to Level 3 Surgical Face Masks and N95 Surgical Respirator Masks.
While our 3-Ply Community Face Mask and Level 2 Medical Procedure Face Mask are available in one size, our Level 3 Surgical Face Mask is available in two ear loop lengths and a head tie option to provide the best fit for our customers.
Our D95 P2 Respirator Mask and N95 Surgical Respirator Mask are available in five sizes, from extra small to extra large. While our D95 respirators have been designed with two mask bands that are secured with a FitClip™, our N95 respirator masks are available in a choice of headbands or two bands with a FitClip™. Our specially designed FitClip™ is also available in two different sizes, the FitClip™ Standard which caters to most adults and the FitClip™ XL for people with large faces who require a longer band.
To find the right size face mask or respirator, we recommend you refer to the size guide included on the individual product technical sheet. We also have a series of videos to guide you through the instructions for use and the fit-testing procedure for our range of masks and respirators.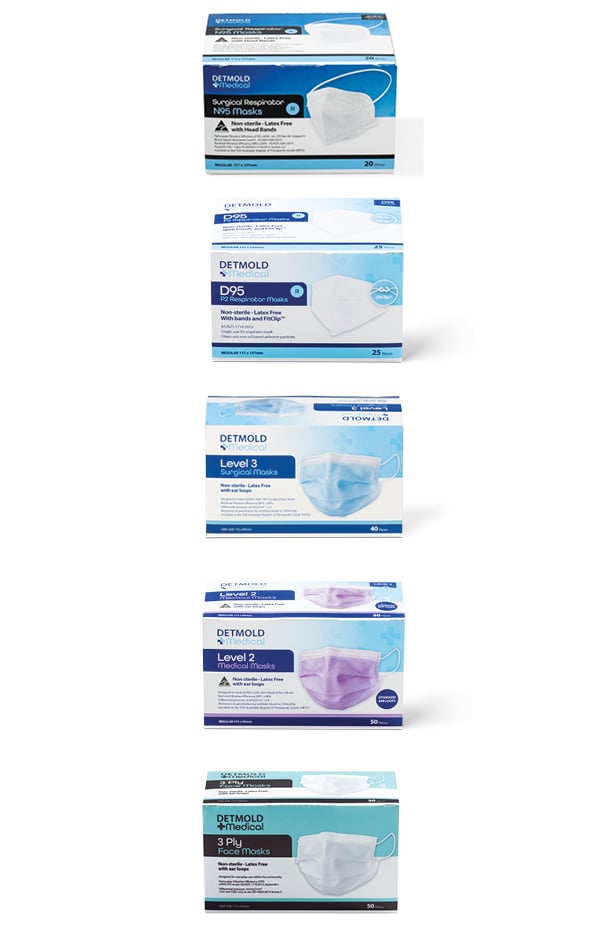 Tips for choosing the right face mask size
When it comes to choosing the right size face mask, comfort is key. Follow these four simple steps to find the right face mask size and achieve the best fit.
1. Measure your face
Start by using a fabric measuring tape to measure the dimensions of your face to find the best fit. Measure the distance from the bridge of your nose to just below your chin to ascertain the height of the mask. To get the width measurements, measure from the middle of one ear, across your face to the middle of your other ear.
2. Check the mask sizing guide
Once you've taken your measurements, you can compare them against the sizing guide provided by the mask manufacturer. Most masks are available in small, medium or large sizes.
3. Fit the mask
Whether you're wearing a face mask or a respirator mask, it's important to follow the manufacturer's instructional guide when fitting the mask. You may also need to undergo fit testing depending on your workplace and the type of mask.
4. Adjust your mask for prolonged comfort
You should be able to adjust the nose clip and headband or earloops to ensure a snug fit around your mouth and nose. If your face mask doesn't provide enough coverage or you're struggling to get your respirator to form a tight seal, you may need to try a different sized mask.