During 2020 and 2021 at the height of the Coronavirus pandemic, the number of flu cases across Australia plummeted thanks to the strict COVID measures that were in place at the time. But with international borders reopened and restrictions lifted or relaxed, influenza numbers are already on the rise in 2023.
In light of the decline of influenza cases during the COVID-19 pandemic, many people accept face masks as effective protection against the flu and other influenza-like illnesses, like rhinovirus. So, as we approach flu season in Australia it is worth understanding how face masks can help to protect against the flu and what other preventative measures you can take to help curb influenza activity.
Do face masks protect against influenza virus infection?
Face masks can help to provide protection against the flu in several ways:
Preventing the spread of influenza viruses: Face masks can help prevent the spread of the flu virus from an infected person to others. When an infected person coughs or sneezes, droplets containing the virus can spread through the air and infect others nearby. Wearing a face mask can help contain these droplets and prevent them from spreading to others.
Protecting you from inhaling the virus: Wearing a face mask can also protect you from inhaling the flu virus if you come into close contact with an infected person. The mask acts as a physical barrier between your nose and mouth and the virus particles.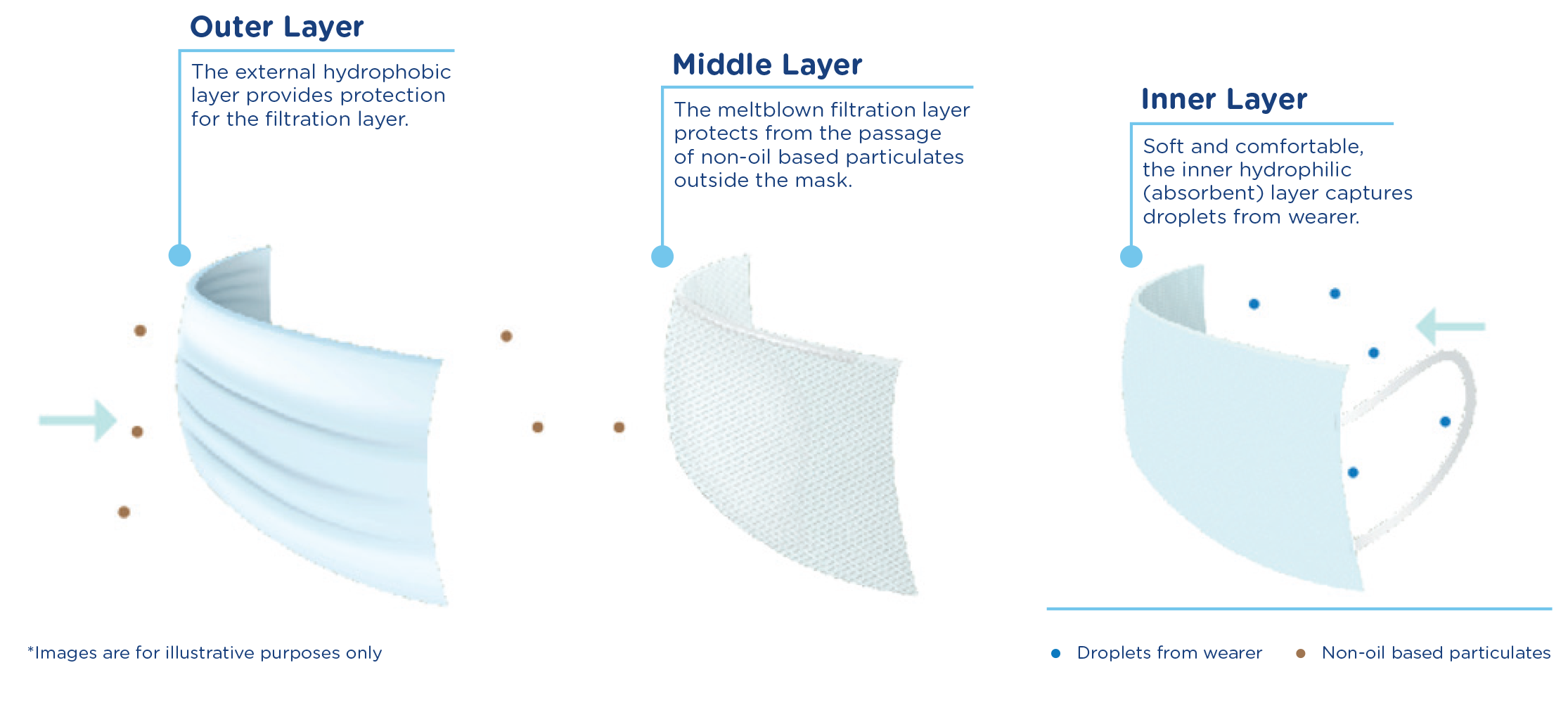 Reducing exposure to contaminated surfaces: Flu viruses can also be present on surfaces and can survive for several hours. Wearing a face mask can prevent you from touching your nose and mouth and can reduce the likelihood of the virus entering your body through these routes.
While face masks can help to reduce the transmission of influenza and other viruses, masks are most effective when paired with other prevention methods.
Dr. Kerry Hancock, Chair of RACGP Specific Interests Respiratory Medicine, recommends face masks combined with the uptake of additional community-wide public health measures, like social distancing, restrictions on social gatherings, handwashing and working from home to help prevent the spread of seasonal influenza.
According to the World Health Organisation, the flu vaccine is the most effective way to prevent influenza viruses. Here in Australia, the Department of Health recommends influenza vaccines for everyone over six months of age before the flu season begins.
Peak influenza season in Australia is typically from May to October in most parts of the country. During this time, the Department of Health and Aged Care releases fortnightly Australian Influenza Surveillance Reports (AISR) that detail the level of influenza activity and severity in the community. You can also find state-based reports during flu season for more localised information.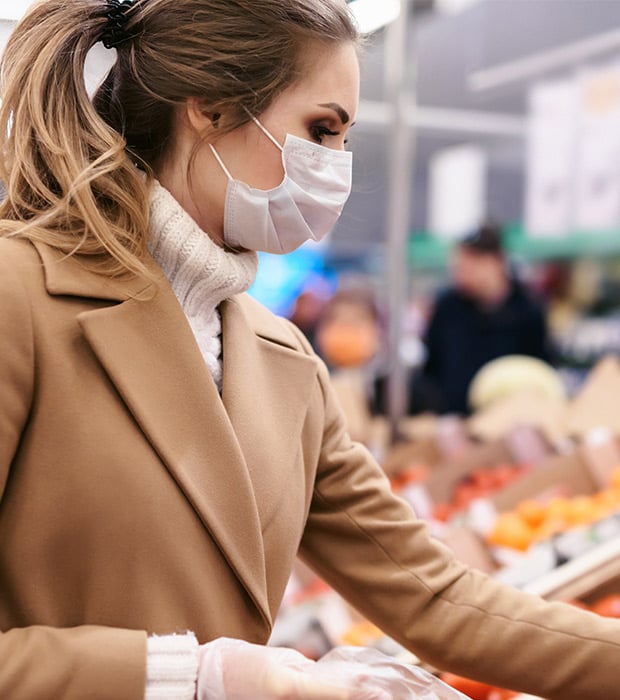 Types of face masks
Wearing a face mask is one of the best ways to help prevent flu and other respiratory viruses from spreading. With that said, different masks offer various levels of protection. At Detmold Medical, we offer a complete range of face masks and respirators for use in different settings. Here is a quick overview of the masks we stock that can be used to help prevent flu.
Community masks
Our 3-ply community face masks have been designed for use in public spaces where physical distancing isn't possible. Featuring layers of lightweight material, our community masks provide protection, comfort, and breathability.
Medical procedure masks
Medical masks are recommended for use in hospital settings where a person has a low to moderate risk of blood or fluid splash. These masks also help to capture the wearer's bacteria, making them an ideal form of source control.
Surgical masks
Our surgical masks have been designed for use in healthcare and clinical environments where a person is at risk of blood or fluid splash. It is also an effective source control measure as it prevents droplets of bodily fluids from escaping via the nose and mouth.
Respirators
Respirators are designed to create a tight seal around the wearer's face. At Detmold Medical, we currently stock two types of respirators, the N95 respirators and P2 D95 respirators. Our respirator masks are designed to filter out non-oil-based airborne particulates and bacteria. When worn correctly, they offer the highest level of protection, which is why they are recommended for use in healthcare or hospital settings where Fit Test checking procedures are conducted.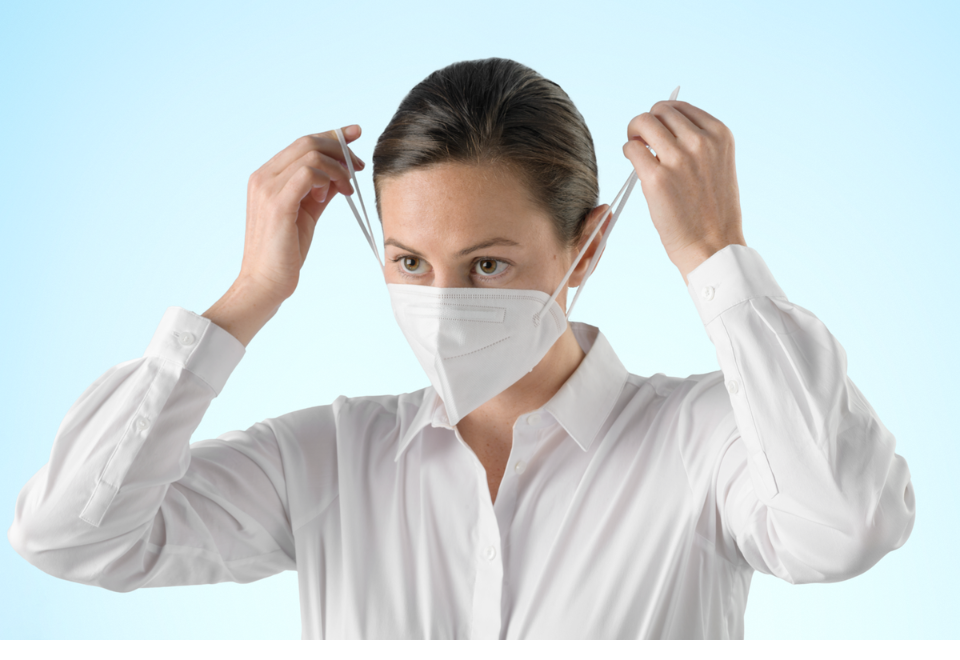 While face masks offer some protection against the flu, it is important to still practice good personal hygiene. Be sure to cover your mouth and nose when coughing or sneezing, throw used tissues away immediately and be sure to wash or sanitise your hands regularly.