Are you sure? If you change your country now, any items you have added to your cart will disappear.
Please set your location to see relevant stock levels.
Note: changing your location will empty your cart.
Who is the Level 2 Medical Procedure Mask suitable for?
Our Level 2 Medical Procedure Face Mask is a single-use, non-sterile face mask for use by clinicians and patients in day surgery or clinical environments where there is a low risk of fluid or blood splash. Example environments include:
Because these masks provide protection where there is a risk of bacterial exposure, they are also suitable for use in workplace settings such as: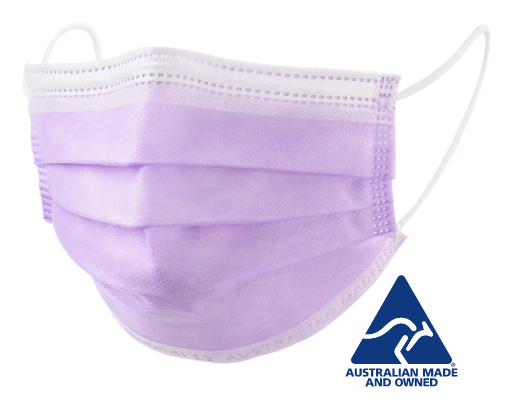 Why choose the Level 2 Medical Procedure Mask?
For Use In Day Surgery & Clinical Environments
Australian Standard AS 4381:2015
TGA Registered ARTG 373510
Single Use Only
Earloops
Bulk Packs Available
+ Multiple layers of lightweight material.
+ Comfortable and breathable for the wearer.
+ Distinctive purple fluid-resistant outer layer makes this mask easily identified for the protection requirements of your specific setting.
L2 Medical Procedure Face Mask Specifications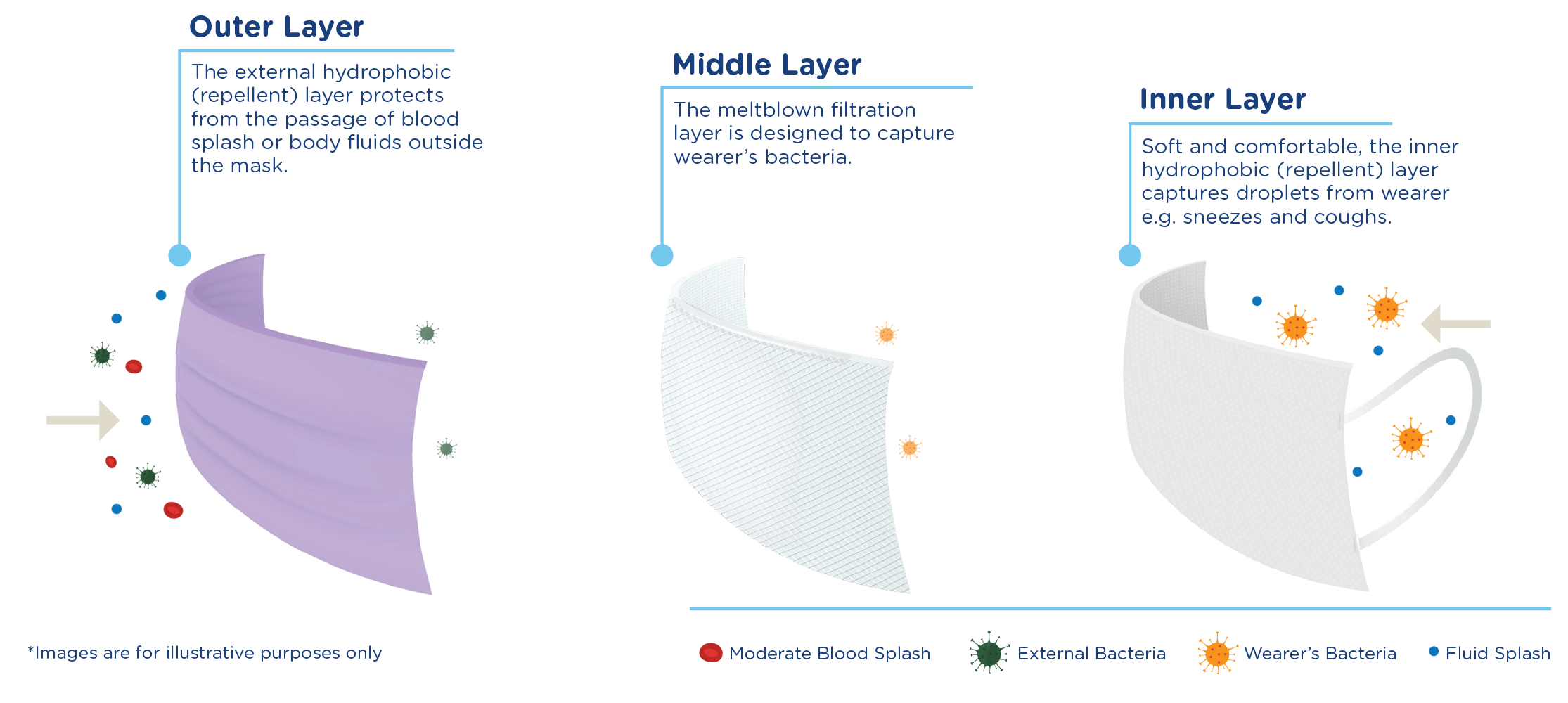 Characteristics
Test Criteria
Test Method

Bacterial Filtration Efficiency (BFE)

≥

98%

AS 4381; ASTM F2101-14 or EN 14683:2014 Appendix B

Differential pressure, mmH20/cm2

<

5.0

AS 4381; EN 14683:2014 Appendix C

Resistance to penetration by synthetic blood, minimum pressure in mm Hg for pass result

120 mmHg

AS 4381; ISO 22609 or ASTM F1862/F1862M-13
Note: These performance requirements are measured on unworn masks. The mask may not meet these performance requirements during wear due to individual fit characteristics. For situations requiring respiratory protection, respirators designed for use in healthcare settings should be considered.
Available Level 2 Medical Procedure Masks
Detmold Medical's Level 2 Medical Procedure Face Masks with ear loops come in single boxes of 50 masks and bulk cartons of 24 boxes with 50 masks per box (1,200 masks in total).