Are you sure? If you change your country now, any items you have added to your cart will disappear.
Please set your location to see relevant stock levels.
Note: changing your location will empty your cart.
Who is the D95 P2 Respirator with Fitclip™ suitable for?
The Detmold Medical D95 P2 Respirator Mask with FitClip™ is a single-use, non-sterile respirator mask for use where particulate filtration efficiency (PFE) of 95% or greater is required. The mask is designed to filter out non-oil based airborne particles. It is made in Australia using 98% Australian Sourced materials.*
This D95 P2 Respirator Mask is recommended for use in hospitals, healthcare, and clinical environments that conduct fit checking procedures. See Instructions for Use below.
*Pending supply availability of critical mask components and material made locally in Australia.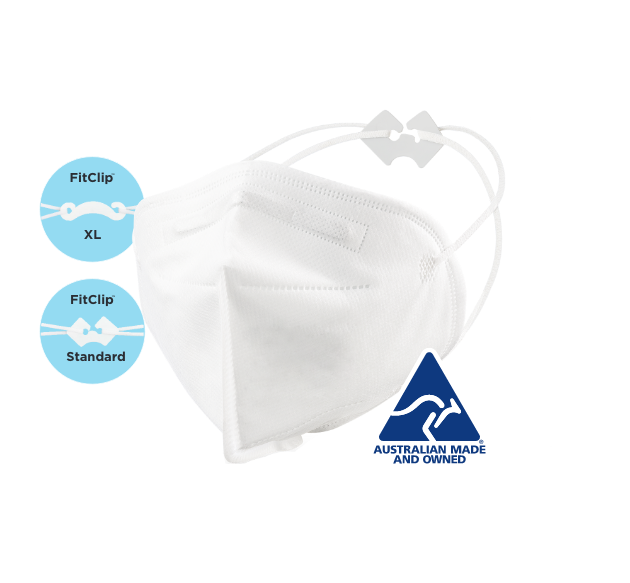 Why choose the D95 P2 Respirator Mask?
For use in Healthcare and Clinical Environments
Australian Standards AS/NZS 1716:2012
TGA Registered ARTG 342752
Single Use Only
FitClip™ for easy donning and doffing
Available in 5 sizes

+ Lightweight flat fold design
+ The mask expands into a convex-shaped device with bands and FitClip™ to hold the mask in place
+ Two FitClip™ size options for those requiring a longer band.
D95 P2 Respirator Specifications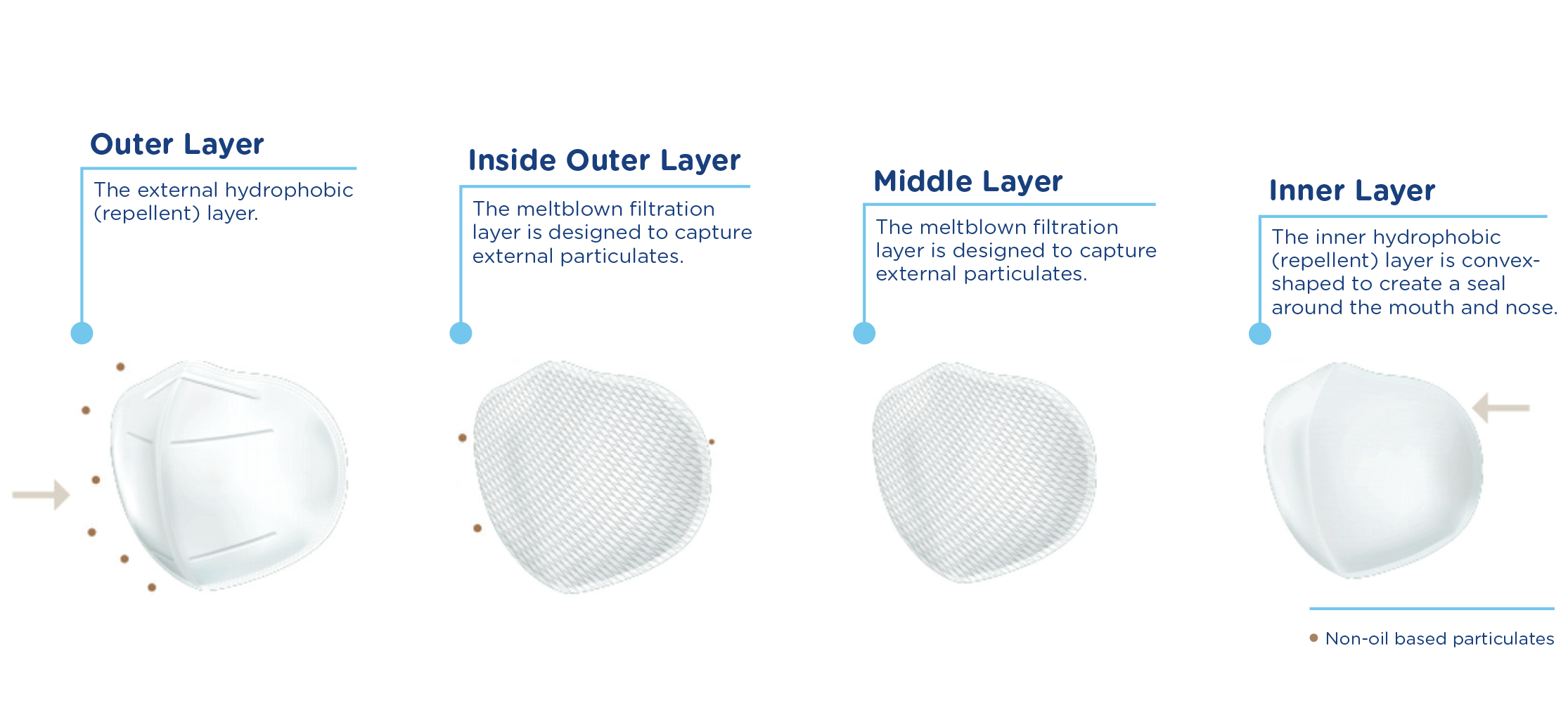 Available D95 P2 Respirator Masks
Detmold Medical's D95 P2 Respirator Masks are available in five different sizes. Each size is available in Retail Packs of 25 Masks or Bulk Packs containing 24 Boxes of 25 Masks (600 masks).
The D95 P2 Respirator Face Masks come with the regular-size FitClip™ already attached. For those requiring a longer band, you can buy the larger size FitClip™ in Retail or Bulk Packs.
D95 P2 Respirator Mask with FitClip™ Donning and Doffing Video Instruction Guide
The following video takes you through the Fit Testing and Instructions for Use procedure for the D95 P2 Respirator with FitClip™. The D95 P2 Respirator is designed to achieve a comfortable and adequate seal by joining the mask's two bands with the FitClip™.
Available in two sizes, the FitClip™ allows flexibility in the adequate fitting of respirators. The FitClip™ offers a secure hold point on one end, and an open end for ease of attaching and removing the second mask band. An inadequate seal between the Respirator and the face can result in contaminated air entering the mask, please refer to your appropriate Respirator Fit Test Procedure to determine the required combination of mask and FitClip™.
Caution: Mask helps protect against certain particles and is designed for occupational use by healthcare professionals who are properly trained in mask use and limitations. Misuse may result in sickness or death. DO NOT use in any manner not indicated in the Instructions for Use. Always read the label. Discard the mask if it becomes damp, soiled, damaged, or difficult to breathe through. Performance efficiencies may deteriorate when exposed to oil-based substances or individual fit characteristics are not adequate. Do not use if the packaging is damaged. Maximum operating temperature is +50°c.