In the wake of the pandemic, many people have become more open to using PPE products and face coverings, like respirators and surgical masks. But how can you be sure that your face mask is providing the best protection for yourself and those around you?
Whether you're donning a respirator to protect yourself during flu season or you're using a face mask to shield others when you're feeling sick, the easiest way to ensure your surgical mask or respirator is fit for its intended purpose is to choose a mask that's been certified by the Therapeutic Goods Administration (TGA).
Here's everything you need to know about the TGA, the certification process and how to identify a TGA-certified medical mask or respirator.
Understanding the Therapeutic Goods Administration (TGA)
The Therapeutic Goods Administration (TGA) acts as the regulatory body for therapeutic goods in Australia. These therapeutic goods usually fall into three categories, including medicines, medical devices and biologicals.
As part of the Department of Health, the TGA's main role is to protect public health and safety by ensuring that therapeutic goods available in Australia are of high quality, safe and effective. The TGA regulates therapeutic goods by:
Conducting pre-market assessments before products can be marketed or supplied in Australia,
Overseeing post-market monitoring and enforcement of standards, and
Establishing standards, guidelines and regulations for therapeutic goods for Australian manufacturers and verifying overseas manufacturers' compliance with the same standards as their Australian counterparts.
What is Mask Certification?
Mask certification is the process through which medical or surgical masks and respirators are evaluated, approved and regulated by the TGA in Australia. According to the TGA, a face mask or respirator is considered a medical device if it's:
Intended to be used to prevent the transmission of disease between people, or
Intended for therapeutic use such as for surgical, clinical, medical use or use in other health services.
If the manufacturer's labelling, advertising or documentation contains the claims above, the face mask is considered to be a medical device and must be included in the Australian Register of Therapeutic Goods (ARTG). To be included on the ARTG, face masks are assessed based on various factors, including their materials, design, filtration efficiency, breathability and performance. Manufacturers are required to provide scientific evidence, data and testing results that demonstrate that the mask or respirator meets the performance benchmarks set out in the Australian or relevant international standards.
Ultimately, the regulations for medical masks and surgical respirators are in place to ensure that these medical devices are suitable for their intended purpose and protect the wearer as claimed.
Rigorous Testing and Evaluation Process
In order to obtain certification and be listed on the Australian Register of Therapeutic Goods (ARTG), manufacturers must ensure their medical-grade face masks and respirators meet the performance requirements set out in the relevant Australian and international standards. To be able to assess their performance, medical face masks and respirators must undergo stringent testing and evaluation to verify they provide an adequate level of protection.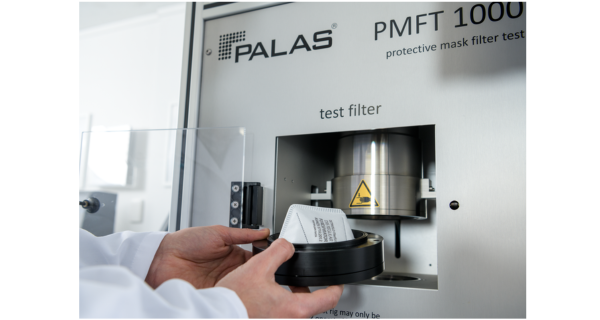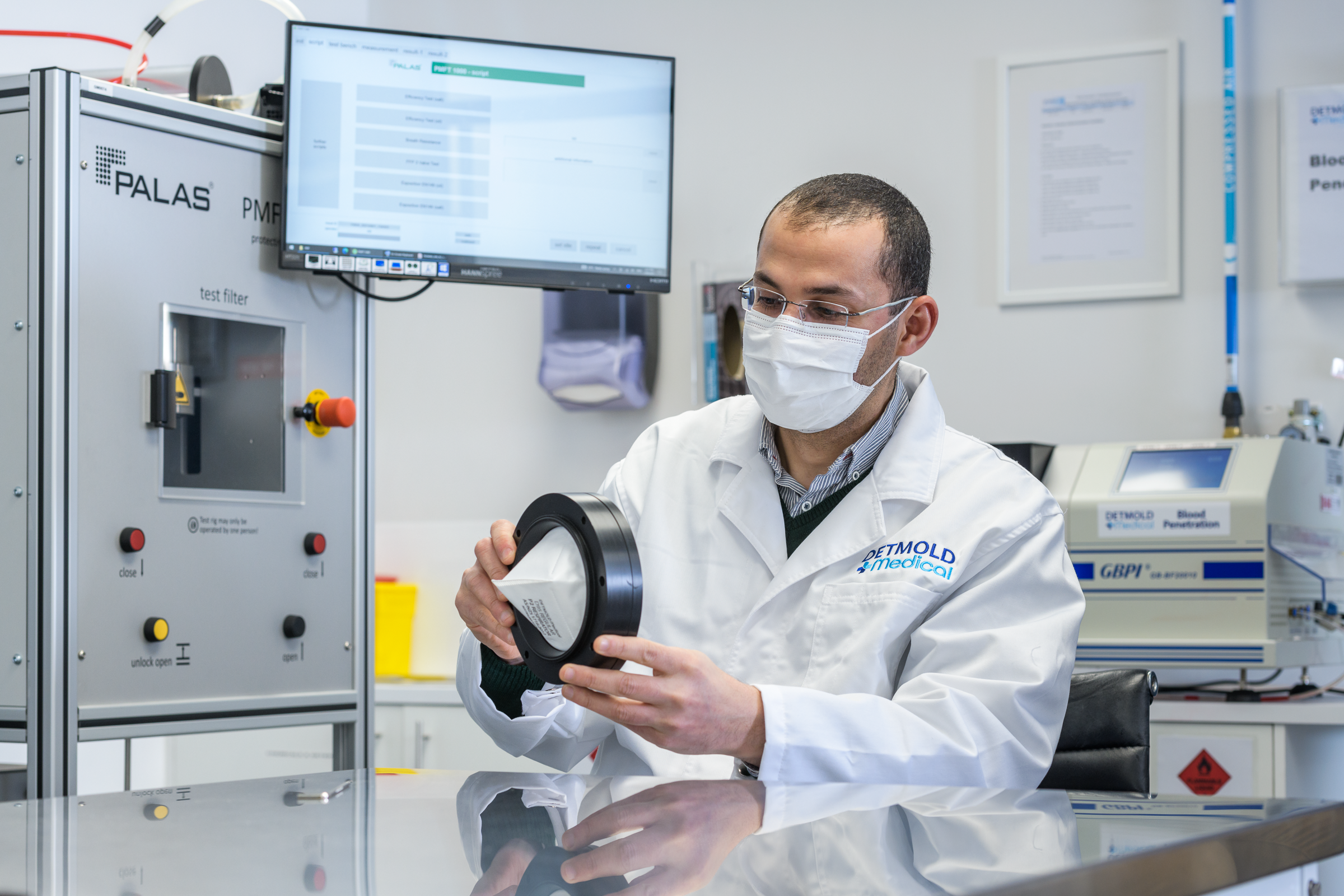 Medical face masks are assessed in accordance with three key performance metrics:
Bacterial filtration efficiency (BFE): This test assesses the mask's filtration capacity when exposed to an aerosol,
Synthetic blood penetration: This test evaluates the mask's ability to withstand a flow of artificial blood that's comparable to what might occur during a surgical procedure, and
Differential pressure or breathability: This test is used to gauge the ease of breathing while wearing the mask.
In addition to blood splash resistance and bacterial filtration assessment, surgical respirators must also undergo different types of testing including:
Particulate filtration efficiency (PFE): This testing is used to assess whether a respirator mask removes the minimum specified percentage of solid and/or liquid aerosols. Based on this filtration capacity, respirator masks are then classified as P1, P2 or P3, which indicate a different level of protection,
Breathing resistance: This test is used to assess the level of pressure or resistance experienced by the wearer when inhaling and exhaling through the respirator, which indicates the ease of breathability, and
Facial fit: This test assesses the effectiveness of the respirator in creating a seal against the wearer's face to prevent the entry of contaminants into the wearer's respiratory system.
The TGA is committed to ensuring all masks and respirators supplied in Australia meet strict performance criteria by conducting pre-market assessment as well as ongoing monitoring and compliance enforcement. Any non-compliant medical devices will be cancelled from the ARTG and suppliers may face sanctions and penalties.
Benefits of TGA-Certified Masks
There are a number of advantages to using TGA-certified masks over non-certified alternatives, like reusable cloth masks, but perhaps the main advantage is knowing that your face mask has been designed to provide the best protection. TGA-certified face masks must go through a series of rigorous tests to ensure their quality and performance. They're designed to effectively filter out contaminants, including bacteria, viruses and other harmful airborne particles, reducing the risk of respiratory infections and the spread of diseases. By choosing a certified mask, you can be confident that your face mask meets the regulatory requirements and is fit for its intended purpose.
Another key advantage of choosing a TGA-certified mask is knowing that the product is both safe and comfortable. To gain certification, masks must meet stringent safety standards and be free from harmful substances or materials that could pose a risk to the wearer. Breathability and fit testing ensure the masks provide maximum comfort while also protecting the wearer against exposure to viruses and diseases.
Educating Consumers on Recognising TGA Certification
The best way to identify a TGA-certified face mask is to check for TGA logos, labels, ARTG identifier numbers and the Australian or international standard code on the mask's packaging. TGA-certified masks often display a TGA registration number, which can be searched on the TGA's official website to verify that the mask is TGA-certified and registered on the ARTG.
The face mask packaging should also clearly display the code indicating the relevant Australian or international standard that the mask has met. For example:
Australian Standard AS/NZS 4381:2015,
Australian Standards AS/NZS 1716:2012,
International Standard NIOSH 42 CFR Part 84.
TGA mask certification plays a vital role in protecting public health by ensuring face masks and respirators are fit for their intended purpose. Not only does this help to foster trust and confidence in the marketplace, but it also allows individuals and healthcare facilities to make informed choices to ensure the optimal safety and well-being of the community.