Are you looking for a mask that provides protection against dust and other hazardous particles? While medical face masks offer effective protection in certain settings, they're unable to filter out small airborne particles, like dust, gases and vapours.
Instead, dust masks and respirators are often worn in industrial and construction workplace settings where workers are exposed to dust and other hazardous substances. Read on to learn more about the difference between these types of masks and the importance of respiratory protection in high-risk workplaces.
The difference between medical face masks, dust masks and respirators
While there are a number of different masks available, not all masks provide suitable respiratory protection against the inhalation of toxic particles.
Medical face masks, also known as surgical masks or procedure masks, offer protection against blood or fluid splash. They're not designed to protect the wearer against small airborne particles, like nuisance dust, smoke, vapours and gases.
A dust mask, also known as a nuisance dust mask, is a disposable filtering face piece that isn't NIOSH-approved. The filters in dust masks are intended for coarse, non-toxic nuisance dust that's often present during low-risk tasks like mowing, sweeping, gardening and dusting. Dust masks don't protect against hazardous particles, vapours, gases or smoke, so they're best suited for light work at home, rather than construction work.
A respirator is a filtering device that's designed to protect the wearer against inhaling harmful dust, fumes, vapours and gases. These masks must be manufactured in line with relevant Australian and international standards. Some respirator masks also carry NIOSH approval. In Australia, respirators are marked as P1, P2 or P3 in accordance with the Australian standard. The P-number signals the level of filtering efficiency with higher numbers indicating better filtration capabilities. Respirator masks are available as single-use disposable masks, half-face filtered respirators and full-face respirators.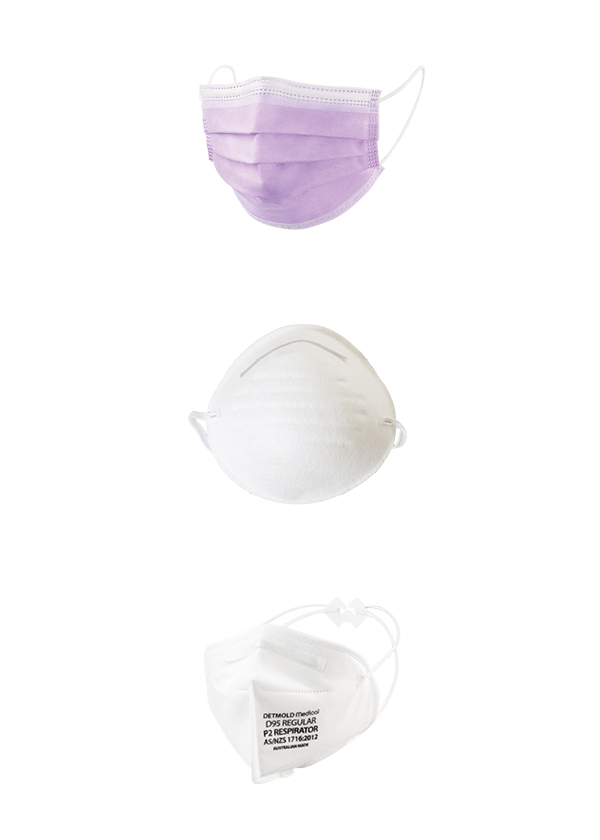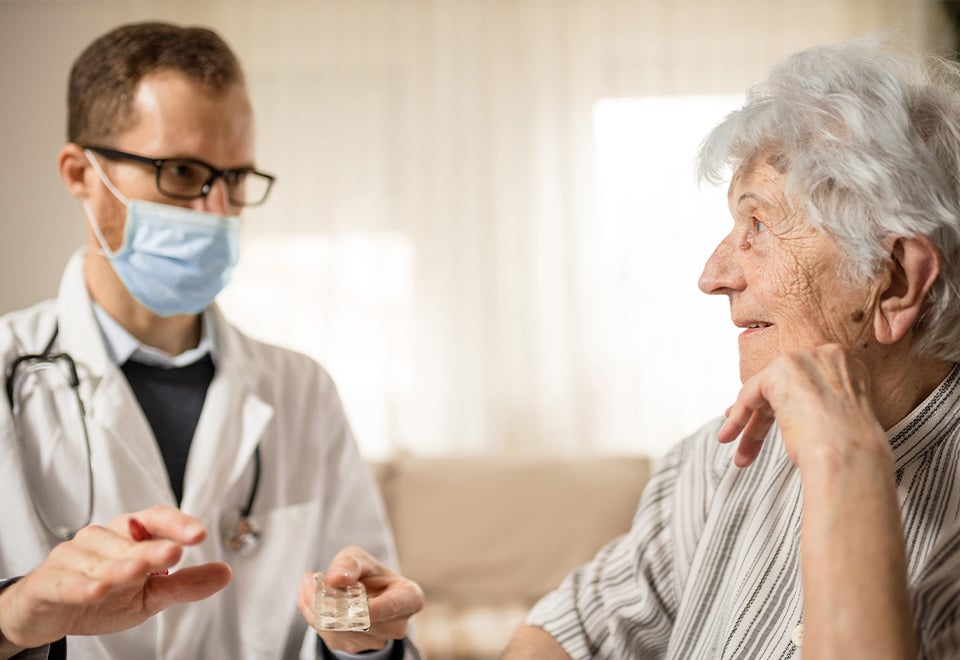 Respiratory protection requirements in Australia
Under Australian work health and safety (WHS) laws, employers are responsible for ensuring the risk of exposure to airborne contaminants doesn't exceed their workplace exposure standard (WES).
To comply with the law, employers should implement control measures in accordance with WHS legislation to minimise exposure to airborne particles or eliminate the hazard altogether. If elimination isn't reasonably practical with control measures in place, employers must provide workers with adequate respiratory protection, such as a respirator mask. Choosing the right type of respiratory protection is essential for ensuring the health and safety of your team.
In addition to providing respiratory protection, employers must also provide suitable information and training on how to fit, wear and maintain their respirator mask before wearing respiratory protection equipment in the workplace.
Workplace training programs should include information on:
When respiratory protection should be worn,

Donning and doffing training,

When to replace a worn respirator with a new one, and

How to safely store and dispose of a dust mask or respirator.
As an employer, you're also required to comply with Australian New Zealand Standard AS/NZS1715 by providing fit testing for all workers that wear a tight-fitting respirator mask. Fit testing helps to determine the effectiveness of the seal between the respirator mask and the wearer's face, which is important for ensuring they're protected on the job. Fit testing should be conducted annually, when a different style, size or model of respirator mask is used or when any facial changes occur that could affect the fit and comfort of the mask.
How should a respirator mask fit?
Respirator masks are designed to be worn over the wearer's nose and mouth. They create a comfortable, but tight seal on the wearer's face to prevent hazardous particles from entering the mask. If you notice any gaps between the respirator and your face, you may need to adjust the straps or try a different-sized mask.
Once the mask is fitted, be sure to conduct a quick seal check by exhaling sharply. If you feel any escaped air blowing across your face or eyes, it's a sign that the respirator needs adjusting. Again, if you're not able to achieve a good fit, you should try a different-size mask.
At Detmold Medical, we stock a range of respiratory protection devices that are designed to filter out non-oil-based airborne particles. Our N95 Surgical Respirator Mask and D95 P2 Respirator Mask have both been designed for comfort and protection in accordance with Australian standards and relevant international standards. Browse our range of respirators and pick up a pack or a box from our online store.